Event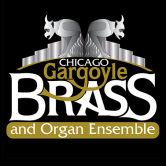 Seascapes: Music from Britten's "Peter Grimes"
Location:

256 Chicago Street Elgin, IL 60120

Venue:

First Congregational Church of Elgin

Time:

07:30 pm
Memorial Concert Series
Lisa Flynn, Program Presenter
Featuring the Chicago Gargoyle Brass and Organ Ensemble
With Heike Burghart Rice, Organ and Mark Sudeith, Piano
The Chicago Gargoyle Brass and Organ Ensemble's first concert program of 2016 will feature the world premiere of a new arrangement of Benjamin Britten's evocative "Four Sea Interludes and Passacaglia" from his dramatic opera "Peter Grimes." The arrangement, commissioned by the ensemble and written by Craig Garner, is based on Britten's own, widely performed orchestral version of the same music, which mirrors the plot and setting of a tragic story that unfolds in an English seacoast village.
The nautical-themed concert will include the world premiere of another commissioned arrangement: Garner's "Suite from Water Music," based on G. F. Handel's popular baroque masterpiece, plus Claude Debussy's French impressionist "La cathédrale engloutie" (The Sunken Cathedral), written for and performed on solo piano; and the "Russian Sailor's Dance" from Reinhold Glière's ballet "The Red Poppy."
Vaughn Williams' "Two Preludes for Organ" ("Bryn Calfaria" and "Rhosymedre"), and Michael Burkhardt's organ and brass arrangement of the hymn "You Call Us, Lord to be," based on a Welsh folk tune, round out the program.
Admission to the concert is free, and all are welcome.
This concert is presented as part of St. Michael Church's "Memorial Concert Series".